Gids naar de Doelstellingen en Trofeeën van Legend of Keepers: Career of a Dungeon Master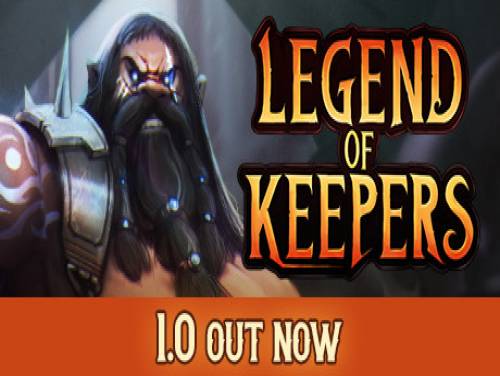 Steam doelen
Legend of Keepers: Career of a Dungeon Master
Wie is nu de kampioen!

Who's the Champion now!

Dood een kampioen.

Ren voor je leven!

Run for your life!

Laat 3 helden vluchten.

Een echt monster!

A real monster!

Upgrade een monster naar het maximale niveau.

Ik heb de kracht!

I've got the power!

Verzamel 5 artefacten tijdens een spel.

Ware weigering

True denial

Voltooi een spel zonder de therapeut te zien.

De kracht van de familie

Family's strength

Gebruik alleen hetzelfde type monsters tijdens een kerker.

Regent bloed!

Raining Blood!

Breng 20 stapels 'bloeden' aan. voor een enkele held.

Op zoek naar iets?

Looking for something?

Ontgrendel 25 artefacten bij de archivaris.

3 vogels 1 steen

3 birds 1 stone

Dood 3 helden met een enkele aanval.

Whiplash

Whiplash

Voltooi alle missies met de Slaveholder.

Wortel van alle kwaad

Root of all evil

Voltooi alle missies met de Enchantress.

Het is een val!

It's a trap!

Dood 3 helden tegelijk met een val.

Let op spieren

Mind over muscles

Voltooi alle missies met de Engineer.

Spelen met speelgoed

Playing with toys

Ontgrendel 35 artefacten bij de archivaris.

Expert recruiter

Expert recruiter

Rekruteer 5 zeldzame monsters met de Headhunter.

Allemaal gegroet, Golthor!

All Hail, Golthor!

Roep 10 monsters vooraan op van de negende deur.

Ochtendroutine

Morning routine

?

Nou, dat was gemakkelijk

Well, that was easy

?

Onheil beheerd

Mischief managed

Steel 10 artefacten van de verzamelaar.

Dit wordt interessant

This is getting interesting

?

Ik ben de baas

I'm the Boss

?

Ik ben er nooit moe van

Never tired of it

?

Ben ik ... een God?

Am I... a God?

?

Verwend kind

Spoiled child

Ontgrendel 45 artefacten bij de archivaris.