Gids naar de Doelstellingen en Trofeeën van Star Wars Pinball VR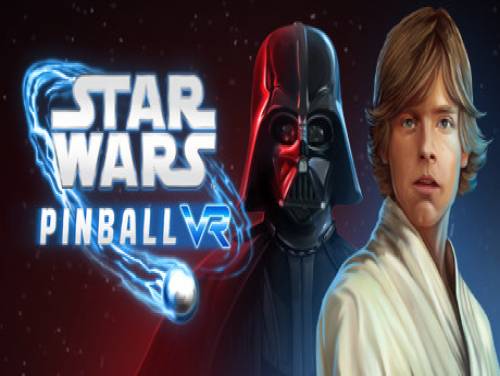 Steam doelen
Star Wars Pinball VR
Chewie, we zijn thuis

Chewie, we're home

Versier je omgeving met een ontgrendelde beloning.

Galactische ontdekkingsreiziger

Galactic explorer

Verken je verzameling door aan minstens 3 verschillende tafels te spelen!

De Force is sterk met deze

The Force is strong with this one

Verhoog een rang en word een Jedi-ingewijde aan de Light Side of Sith Adept aan de Dark Side.

Ruwe, ongetemde kracht

Raw, untamed power

?

Alle vleugels melden zich!

All wings report in!

Start de Death Star-multiball op de Star Wars ™: Episode VI-tafel

Dark Lord

Dark Lord

Verzamel Darth Vader op de Star Wars ™ ️ Pinball: Classic Collectibles-tafel!

Zandmensen! Of erger!

Sand People! Or worse!

Voltooi een Tusken Raider-modus op Star Wars ™: Episode IV-tafel!

Grote storing

Great Disturbance

Blijf hard spelen en verdien een score van minstens 150 miljoen aan elke tafel!

Vuur door de melkweg

Fire across the galaxy

Duel met de Inquisitor aan de Star Wars Rebels ™ -tafel!

Nog een pass

One more pass

Versla een AT-AT-rollator op de Star Wars Episode V-tafel!

Een waarheid

One truth

Construeer de Grote Holocron door alle scherven te verzamelen!

Negen nullen

Nine Zeros

?

De Mandalorian

The Mandalorian

Voltooi het verhaal op de Star Wars ™ ️ Pinball: The Mandalorian ™ ️-tafel.

Nieuwe Master of the Force

New Master of the Force

Maak combo-shots en bereik een Master Combo op de Masters of the Force-tafel!

Onmetelijke kracht

Immeasurable power

Voltooi Krennic's Wrath op level 2 op de Star Wars ™ Pinball: Rogue One ™ -tafel!