Gids naar de Doelstellingen en Trofeeën van The Invisible Hand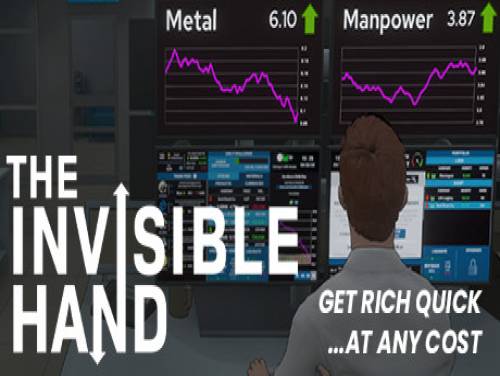 Steam doelen
The Invisible Hand
Huurling

Hired Hand

Spijker het interview.

Analyseer dit

Analyze This

Word gepromoveerd tot analist.

Geassocieerd

Associated

Word gepromoveerd tot Associate.

The Crystal Method

The Crystal Method

?

Serenity Now

Serenity Now

?

Veep

Veep

Word gepromoveerd tot vice-president.

The Invisible Hand

The Invisible Hand

Voltooi het spel op een willekeurige moeilijkheidsgraad.

Mogul

Mogul

Koop een van elk vastgoedtype bij De Facto Estates.

Privé-eigendom

Private Property

Verzamel 5.000.000 persoonlijke rijkdom.

Hefboomwerking

Leverage

?

Toy Totaller

Toy Totaller

Koop een van elke doos uit Boxes Extravagant.

Bedrijfspersoon

Company Person

Verzamel 10.000.000 rijkdom voor het bedrijf.

Standaardpraktijk

Standard Practice

Voltooien het spel in de normale modus.

Snitches krijgen rijkdom

Snitches Get Riches

?

Daghandelaar

Day Trader

?

Capital Trust

Capital Trust

?

Waardevolle activa

Valuable Asset

De zichtbare hand

The Visible Hand

?

Rendement op investering

Return On Investment

?

Waarheid en gevolgen

Truth and Consequences

?