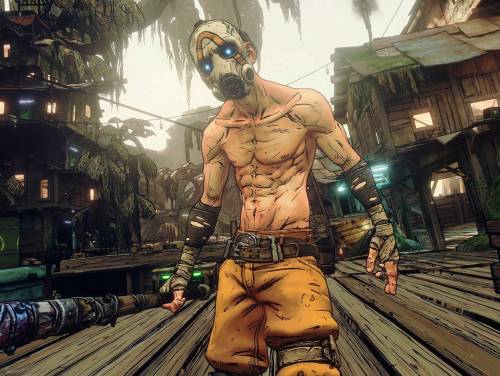 Welkom bij het artikel op deze site over de trucs en ontgrendelaars van Borderlands 3. Alle geheimen die we over dit spel weten, zijn op deze pagina geschreven.
Kent u andere trucs of heeft u ander materiaal? Stuur het ons zonder problemen! U kunt op dit artikel reageren of privé contact met ons opnemen en we zullen de pagina dan ook graag bijwerken met de inhoud van het materiaal dat u ons hebt gestuurd!
Borderlands 3 is een first-person shooter spel co-operatieve ontwikkeld door Gearbox Software en uitgegeven door 2K Games. Het is het vervolg op Borderlands 2 en de vierde aflevering van de serie Borderlands.
We hebben materiaal geldig voor PC / STADIA / PS4 / XBOX ONE. De lijst met consoles is voortdurend bijgewerkt sinds 13/09/2019, de datum waarop Borderlands 3 werd gepubliceerd.
Ontdek veel Trucs, Tips en Strategieën voor Borderlands 3 (PC / STADIA / PS4 / XBOX ONE): Snelheid van het spel en Super Jump.
Niet alleen dat, we kunnen je ook de walkthrough van dit spel aanbieden! Raadpleeg de walkthrough van Borderlands 3 van apocanow, of een selectie van YouTube-video's die speciaal door derden zijn gemaakt om alle andere spelers te begeleiden bij het voltooien van het spel. Walkthroughs zijn ook vaak nuttig voor het voltooien van de Doelstellingen en Trofeeën.
Een lawine van trucs voor jou dankzij de trainer van Borderlands 3 te downloaden op deze pagina! Een trainer is een programma waarmee je het spel veilig kan bewerken door trucs toe te voegen die voorheen niet bestonden. Vind alles op deze pagina!
Onderaan deze pagina kan u de lijst lezen met de te bereiken Doelstellingen voor de bijbehorende consoles, samen met een kleine uitleg over hoe u deze kunt bereiken.
Na het voorwoord, laten we je de trucs zien die we hebben gevonden.