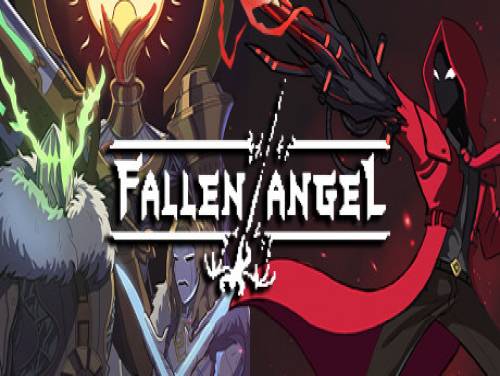 Welkom op de gerelateerde trucspagina van Fallen Angel. We laten je al het materiaal zien dat we hebben gevonden, dit is een site die volledig is gewijd aan trucs en walkthroughs voor videospellen.
Als je andere ontgrendelingen of strategieën kent, aarzel dan niet om contact met ons op te nemen of commentaar te geven op het artikel. Je maakt het completer en nuttiger voor al de bezoekers.
Fallen Angel is een door demonen gevoede symfonie van pixelkunst en actie.
De trucs in ons bezit zijn geldig voor PC en zouden allemaal geldig moeten zijn sinds het spel uitkwam, dat wil zeggen sinds 22/10/2020. We werken de consolelijst elke keer bij van zodra er een nieuwe console aan de lijst wordt toegevoegd.
Ontdek veel Trucs, Tips en Strategieën voor Fallen Angel (PC): Bruikbare tips.
Onder de Trucs vind je ook de lijst met de Doelstellingen voor dit spel met een kleine uitleg over hoe je ze allemaal kunt bekomen.
Nu gaan we over om u de trucs te tonen na de inleiding die we zojuist geschreven hebben.