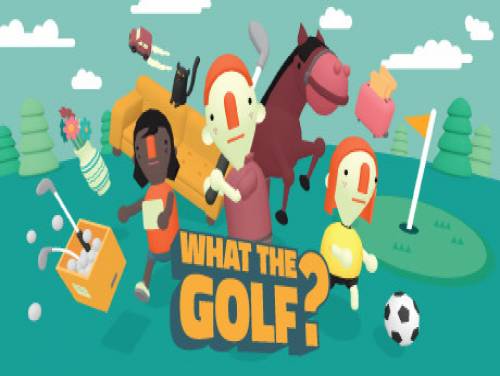 We zijn verheugd dit artikel te presenteren dat gewijd is aan de trucs en codes van WHAT THE GOLF?. Hier vindt u alle bronnen die onze redactie heeft gevonden op WHAT THE GOLF?, in het bijzonder, bovenop hetgeen dat geschreven staat, ook Trainers en Achievements.
Het is misschien niet alles! Als je iets nieuws hebt gevonden, neem dan contact met ons op of reageer op dit artikel en we zullen je materiaal graag toevoegen aan het bestaande.
Voor mensen die golf haten - gedaan door mensen die niets van golf af weten.
De trucs in ons bezit zijn geldig voor PC en zouden allemaal geldig moeten zijn sinds het spel uitkwam, dat wil zeggen sinds 22/10/2020. We werken de consolelijst elke keer bij van zodra er een nieuwe console aan de lijst wordt toegevoegd.
Ontdek veel Trucs, Tips en Strategieën voor WHAT THE GOLF? (PC): Bruikbare tips.
Ook beschikbaar aan het einde van het artikel is de lijst met de Achievements van dit spel met een indicatie over hoe je ze kunt ontgrendelen.
En hier zijn eindelijk de langverwachte trucs voor dit spel.