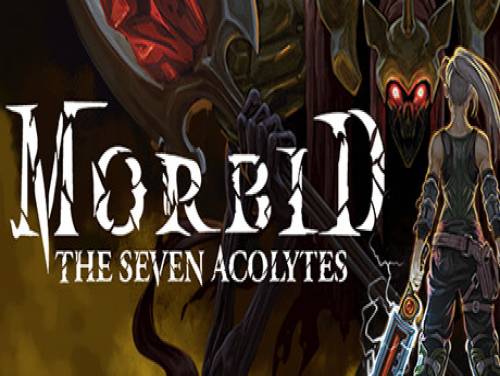 Hallo! Het is een genoegen om u op onze site te vinden. Deze pagina bevat alle trucs en codes die we hebben kunnen vinden voor Morbid: The Seven Acolytes.
We hopen dat het u zal helpen en dat u ons werk zult waarderen. Als je trucs hebt om voor te stellen, reageer of neem contact met ons op en we zullen de pagina bijwerken.
Morbid: The Seven Acolytes is een Horrorpunk Action RPG gevuld met Lovecraftiaanse gruwelen en Cronenbergiaans bloed, waardoor het de meest griezelige versie is van het isometrische Souls-achtige genre ooit!
Dit spel is uitgebracht op 03/12/2020 en de trucs die we bezitten zijn geldig voor PC. Deze lijst zal in de loop van de tijd worden bijgewerkt telkens wanneer we merken dat er nieuwe consoles zijn waarop Morbid: The Seven Acolytes is gepubliceerd.
Ontdek veel Trucs, Tips en Strategieën voor Morbid: The Seven Acolytes (PC): Bruikbare tips.
Voor jullie hebben we ook de lijst met de Achievements van dit spel beschikbaar gemaakt, met een automatisch vertaalde uitleg over hoe je ze kunt ontgrendelen.
En hier zijn eindelijk de langverwachte trucs voor dit spel.