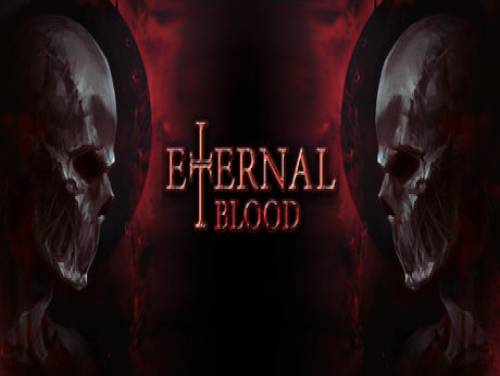 Hallo! Het is een genoegen om u op onze site te vinden. Deze pagina bevat alle trucs en codes die we hebben kunnen vinden voor ETERNAL BLOOD.
Kent u andere trucs of heeft u ander materiaal? Stuur het ons zonder problemen! U kunt op dit artikel reageren of privé contact met ons opnemen en we zullen de pagina dan ook graag bijwerken met de inhoud van het materiaal dat u ons hebt gestuurd!
ETERNAL BLOOD is een snelle shooter die je in een arena plaatst om het op te nemen tegen legioenen demonen. Probeer het opnieuw. Gewapend met duistere magie en een soepel bewegingssysteem, vecht je om een ​​god van vernietiging te worden. Probeer het opnieuw.
Ons materiaal kan worden gebruikt met de volgende consoles: PC. Deze lijst wordt voortdurend bijgewerkt sinds PC of sinds wanneer het spel is uitgekomen.
Ontdek veel Trucs, Tips en Strategieën voor ETERNAL BLOOD (PC): Bruikbare tips.
Daarenboven hebben we ook de lijst met de Achievements voor je verzameld met daarnaast een kleine vertaalde uitleg over hoe je deze kunt bekomen.
Bedankt voor het lezen van deze korte inleiding. Laten ons nu de trucs voorstellen.