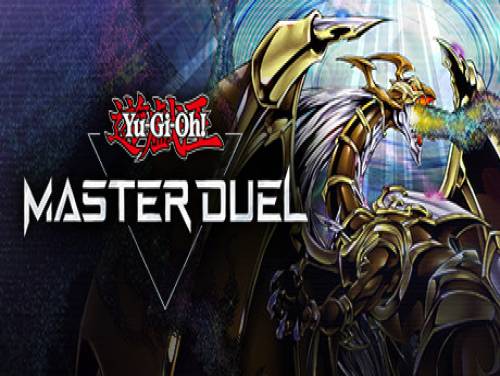 We zijn verheugd dit artikel te presenteren dat gewijd is aan de trucs en codes van Yu-Gi-Oh! Master Duel. Hier vindt u alle bronnen die onze redactie heeft gevonden op Yu-Gi-Oh! Master Duel, in het bijzonder, bovenop hetgeen dat geschreven staat, ook Trainers en Achievements.
Als u ander materiaal heeft, aarzel dan niet om het te plaatsen of naar ons op te sturen. We zullen het heel graag en met eventuele bedanking in het artikel plaatsen.
De definitieve editie van het competitieve kaartspel dat al meer dan 20 jaar is geëvolueerd!Duel op het hoogste niveau tegen Duelists van over de hele wereld.
Ons materiaal kan worden gebruikt met de volgende consoles: PC / PS5 / PS4 / XBOX ONE / SWITCH. Deze lijst wordt voortdurend bijgewerkt sinds PC / PS5 / PS4 / XBOX ONE / SWITCH of sinds wanneer het spel is uitgekomen.
Ontdek veel Trucs, Tips en Strategieën voor Yu-Gi-Oh! Master Duel (PC / PS5 / PS4 / XBOX ONE / SWITCH): Bruikbare tips.
Onderaan de pagina vind je ook een lijst met de ontgrendelde doelstellingen in dit spel met een kleine gids. De lijst is in het Engels, maar we hebben ook een automatisch vertaalde versie toegevoegd om het begrijpen te vergemakkelijken.
En hier zijn eindelijk de langverwachte trucs voor dit spel.