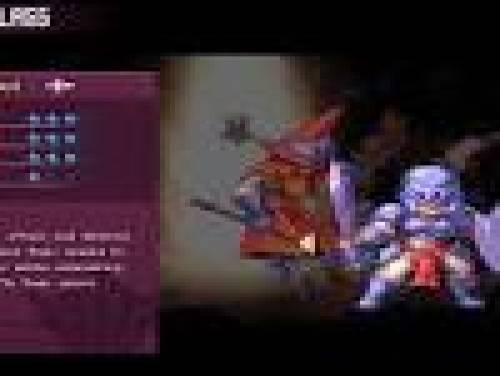 Welkom bij Apocanow! Dit artikel gaat over trucs en codes van het spel Souldiers en verzamelt daarin al het videogamemateriaal over dit spel, en in het bijzonder ook Trainers, Achievements en mogelijke Walkthroughs.
Kent u andere trucs of heeft u ander materiaal? Stuur het ons zonder problemen! U kunt op dit artikel reageren of privé contact met ons opnemen en we zullen de pagina dan ook graag bijwerken met de inhoud van het materiaal dat u ons hebt gestuurd!
Vecht voor je vrijheid in een enorme fantasiewereld die gevangen zit tussen de levenden en de gevallenen. Verbeter je vaardigheden in een retro-epos met puzzelplatforms, metroidvania-verkenning en scherpe, zielsachtige gevechten.
Ons materiaal kan worden gebruikt met de volgende consoles: PC / PS5 / XSX / PS4 / XBOX ONE / SWITCH. Deze lijst wordt voortdurend bijgewerkt sinds PC / PS5 / XSX / PS4 / XBOX ONE / SWITCH of sinds wanneer het spel is uitgekomen.
Ontdek veel Trucs, Tips en Strategieën voor Souldiers (PC / PS5 / XSX / PS4 / XBOX ONE / SWITCH): Bruikbare tips.
Voor dit spel hebben we ook de promotrainer beschikbaar! Een Trainer is een computerprogramma waarmee je, als je het samen met het spel uitvoert, veel trucs kunt ontgrendelen.
Ook beschikbaar aan het einde van het artikel is de lijst met de Achievements van dit spel met een indicatie over hoe je ze kunt ontgrendelen.
Na het voorwoord, laten we je de trucs zien die we hebben gevonden.