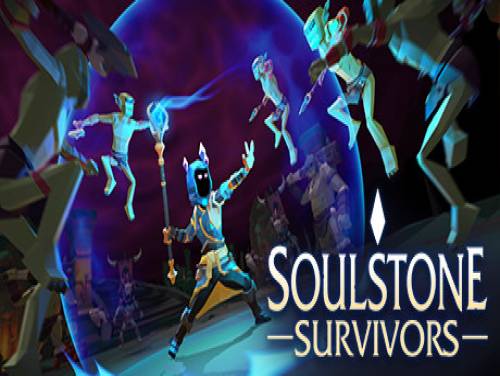 Welkom op onze pagina's, en vooral diegenen die gewijd zijn aan de trucs van Soulstone Survivors. Zonder verder uitstel gaan we dit artikel aan u presenteren!
Als u andere kent, stel ze dan voor door contact met ons op te nemen en we zullen ze graag hier in dit artikel publiceren.
Neem het op tegen de Lords of the Void en hun oneindige handlangers, verzamel hun Soul Stones en word een god!In deze Action Roguelite ontrafel je geheime spreuken, maak je krachtige wapens, ontgrendel je meer personages, ontdek je baanbrekende synergieën en verover je de kracht van de leegte.
Soulstone Survivors is gepubliceerd op 07/10/2022 voor PC. We zorgen ervoor dat de lijst met consoles waarvoor het spel in de loop van de tijd is gepubliceerd, wordt bijgewerkt als de trucs ook van toepassing zijn op nieuwkomers.
Ontdek veel Trucs, Tips en Strategieën voor Soulstone Survivors (PC): Onbeperkt leven, spelsnelheid en snel herladen.
We kunnen je daarenboven ook de Trainer voor dit spel aanbieden. Op een speciale toegewijde pagina kun je de Trainer van Soulstone Survivors downloaden, waarmee je nieuwe trucs kan ontgrendelen die anders niet kunnen worden ontgrendeld.
Onderaan deze pagina kan u de lijst lezen met de te bereiken Doelstellingen voor de bijbehorende consoles, samen met een kleine uitleg over hoe u deze kunt bereiken.
Na het voorwoord, laten we je de trucs zien die we hebben gevonden.