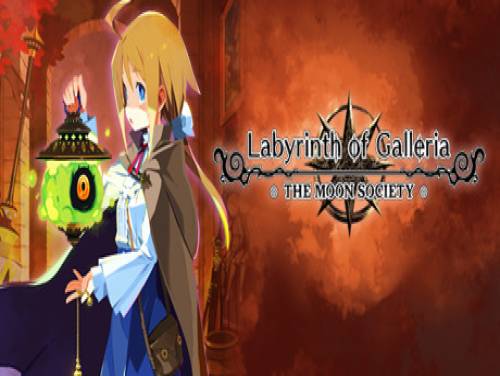 Welkom op de gerelateerde trucspagina van Labyrinth of Galleria: The Moon Society. We laten je al het materiaal zien dat we hebben gevonden, dit is een site die volledig is gewijd aan trucs en walkthroughs voor videospellen.
Als je nieuwe geheimen of codes hebt gevonden en deze wilt delen, aarzel dan niet! We zijn altijd blij om ons materiaal met ander te kunnen integreren en het voor iedereen beschikbaar te maken.
Aan de rand van de stad staat een paleis waarvan wordt gezegd dat het de ingang is van een labyrint dat overloopt van schatten.Wil je de magische mysteries ontdekken die erin verborgen zitten?
Labyrinth of Galleria: The Moon Society is gepubliceerd op 14/01/2023 voor PC. We zorgen ervoor dat de lijst met consoles waarvoor het spel in de loop van de tijd is gepubliceerd, wordt bijgewerkt als de trucs ook van toepassing zijn op nieuwkomers.
Ontdek veel Trucs, Tips en Strategieën voor Labyrinth of Galleria: The Moon Society (PC): Supereenheden, spelsnelheid en zwakke vijanden.
Als je echt veel trucs wilt voor Labyrinth of Galleria: The Moon Society, is het je geluksdag! We hebben een Trainer beschikbaar die, eenmaal gedownload en uitgevoerd tijdens het spel, je veel trucs zal laten ontgrendelen. De lijst met ontgrendelde trucs vind je verderop.
Onderaan deze pagina kan u de lijst lezen met de te bereiken Doelstellingen voor de bijbehorende consoles, samen met een kleine uitleg over hoe u deze kunt bereiken.
Na deze inleiding over het spel, volgen hier de trucs die we je beloofd hebben.