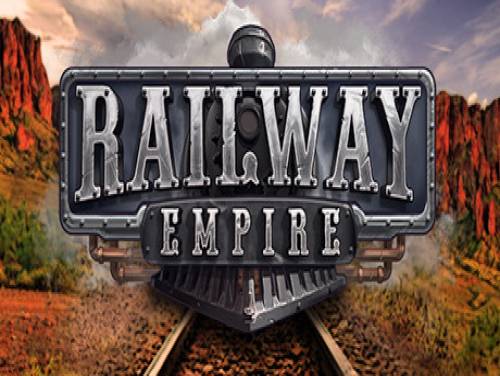 Welkom op de gerelateerde trucspagina van Railway Empire. We laten je al het materiaal zien dat we hebben gevonden, dit is een site die volledig is gewijd aan trucs en walkthroughs voor videospellen.
Als u andere kent, stel ze dan voor door contact met ons op te nemen en we zullen ze graag hier in dit artikel publiceren.
In de trein Rijk, kunt u maken en bewerken van een uitgebreid trein-netwerk, koop meer dan 40 model treinen zijn waarheidsgetrouw weergegeven, en om de aankoop of het bouwen van stations, gebouwen, het onderhoud, de fabrieken en de toeristische attracties om te verblijven altijd een stap vooruit van je tegenstanders.
Ons materiaal kan worden gebruikt met de volgende consoles: PC / PS4 / XBOX ONE. Deze lijst wordt voortdurend bijgewerkt sinds PC / PS4 / XBOX ONE of sinds wanneer het spel is uitgekomen.
Ontdek veel Trucs, Tips en Strategieën voor Railway Empire (PC / PS4 / XBOX ONE): Zand, Onbeperkt Water en Onbeperkt.
Niet alleen dat, we kunnen je ook de walkthrough van dit spel aanbieden! Raadpleeg de walkthrough van Railway Empire van apocanow, of een selectie van YouTube-video's die speciaal door derden zijn gemaakt om alle andere spelers te begeleiden bij het voltooien van het spel. Walkthroughs zijn ook vaak nuttig voor het voltooien van de Doelstellingen en Trofeeën.
Voor dit spel hebben we ook de promotrainer beschikbaar! Een Trainer is een computerprogramma waarmee je, als je het samen met het spel uitvoert, veel trucs kunt ontgrendelen.
Onderaan de pagina vind je ook een lijst met de ontgrendelde doelstellingen in dit spel met een kleine gids. De lijst is in het Engels, maar we hebben ook een automatisch vertaalde versie toegevoegd om het begrijpen te vergemakkelijken.
Na deze inleiding over het spel, volgen hier de trucs die we je beloofd hebben.