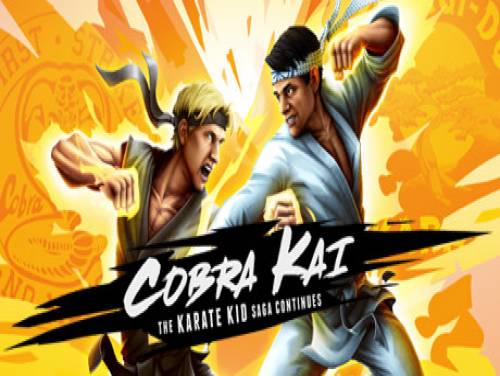 Welkom bij het artikel op deze site over de trucs en ontgrendelaars van Cobra Kai: The Karate Kid Saga Continues. Alle geheimen die we over dit spel weten, zijn op deze pagina geschreven.
Als je nieuwe trucs kent, dan horen we die graag. Neem contact met ons op of reageer op dit artikel! Je helpt ook andere gebruikers die op zoek zijn.
Kies je kant, beheers je bewegingen en ga je lot onder ogen in een episch vechtavontuur geïnspireerd op de beroemde serie.RiprovaBestuur 8 speelbare personages met bewegingen, combo's, progressies, realtime personage-uitwisseling, ultieme aanvallen en meer!Riprova
Alle informatie over de trucs in dit artikel is van toepassing op Cobra Kai: The Karate Kid Saga Continues sinds 05/01/2021, op de consoles PC. De lijst wordt telkens bijgewerkt wanneer het spel wordt gepubliceerd voor een nieuwe console.
Ontdek veel Trucs, Tips en Strategieën voor Cobra Kai: The Karate Kid Saga Continues (PC): Bruikbare tips.
We kunnen je daarenboven ook de Trainer voor dit spel aanbieden. Op een speciale toegewijde pagina kun je de Trainer van Cobra Kai: The Karate Kid Saga Continues downloaden, waarmee je nieuwe trucs kan ontgrendelen die anders niet kunnen worden ontgrendeld.
Onderaan deze pagina kan u de lijst lezen met de te bereiken Doelstellingen voor de bijbehorende consoles, samen met een kleine uitleg over hoe u deze kunt bereiken.
De inleiding is voorbij. Hier zijn de trucs voor dit spel.