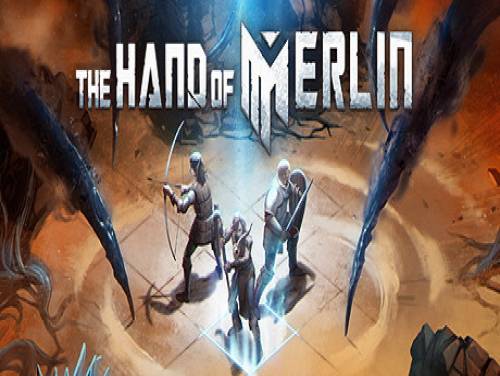 Welkom bij het artikel op deze site over de trucs en ontgrendelaars van The Hand of Merlin. Alle geheimen die we over dit spel weten, zijn op deze pagina geschreven.
Als je andere ontgrendelingen of strategieën kent, aarzel dan niet om contact met ons op te nemen of commentaar te geven op het artikel. Je maakt het completer en nuttiger voor al de bezoekers.
The Hand of Merlin is een turn-based RPG waarin Arthur-legende en sci-fi-horror samenkomen.Rekruteer dodelijke helden om landen vol buitenaards kwaad te verkennen, maak verhalende vouwkeuzes in unieke interactieve ontmoetingen en zoek naar de verloren fragmenten van je ziel in de hele wereld. multiversum!
The Hand of Merlin is gepubliceerd op 11/04/2021 voor PC. We zorgen ervoor dat de lijst met consoles waarvoor het spel in de loop van de tijd is gepubliceerd, wordt bijgewerkt als de trucs ook van toepassing zijn op nieuwkomers.
Ontdek veel Trucs, Tips en Strategieën voor The Hand of Merlin (PC): Bruikbare tips.
We kunnen je daarenboven ook de Trainer voor dit spel aanbieden. Op een speciale toegewijde pagina kun je de Trainer van The Hand of Merlin downloaden, waarmee je nieuwe trucs kan ontgrendelen die anders niet kunnen worden ontgrendeld.
Daarenboven hebben we ook de lijst met de Achievements voor je verzameld met daarnaast een kleine vertaalde uitleg over hoe je deze kunt bekomen.
De inleiding is voorbij. Hier zijn de trucs voor dit spel.