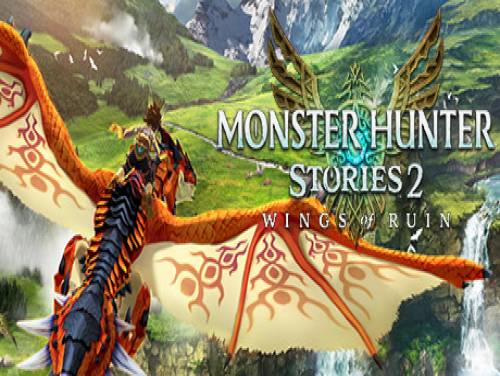 Welkom bij Apocanow! Dit artikel gaat over trucs en codes van het spel Monster Hunter Stories 2: Wings of Ruin en verzamelt daarin al het videogamemateriaal over dit spel, en in het bijzonder ook Trainers, Achievements en mogelijke Walkthroughs.
Als u ander materiaal heeft, aarzel dan niet om het te plaatsen of naar ons op te sturen. We zullen het heel graag en met eventuele bedanking in het artikel plaatsen.
Monster Hunter Stories 2: Wings of Ruin biedt RPG- en Monster Hunter-fans een unieke nieuwe ervaring met een verhaallijn vol fascinerende personages, uitdagende missies en vriendelijke ontmoetingen met bekende monsters uit de Monster Hunter-serie. Jonge Monster Rider die een bond stone kan gebruiken om Vorm sterke banden met monsters, spelers kunnen ervaring opdoen en hun vaardigheden verbeteren om diepere verbindingen met deze prachtige wezens te vormen. Als ze klaar zijn, kunnen spelers gedenkwaardige avonturen beleven vol dramatische gebeurtenissen en hartverwarmende vriendschappen terwijl het epische verhaal zich ontvouwt.Riprova Riprova
We hebben materiaal geldig voor PC / SWITCH. De lijst met consoles is voortdurend bijgewerkt sinds 8/06/2021, de datum waarop Monster Hunter Stories 2: Wings of Ruin werd gepubliceerd.
Ontdek veel Trucs, Tips en Strategieën voor Monster Hunter Stories 2: Wings of Ruin (PC / SWITCH): Bruikbare tips.
Daarnaast kunt u voor Monster Hunter Stories 2: Wings of Ruin ook een promotrainer van derden downloaden. Als het samen met het spel wordt uitgevoerd, kun je met deze trainer trucs activeren die je anders niet zou krijgen.
Daarenboven hebben we ook de lijst met de Achievements voor je verzameld met daarnaast een kleine vertaalde uitleg over hoe je deze kunt bekomen.
Nu gaan we over om u de trucs te tonen na de inleiding die we zojuist geschreven hebben.