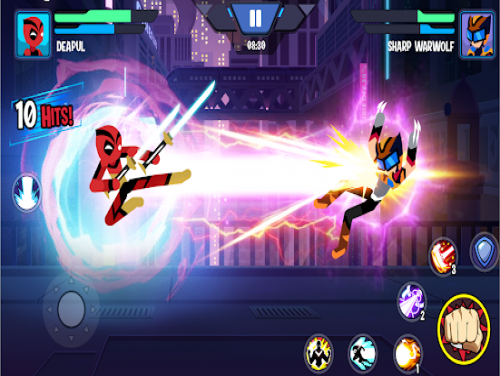 Welkom! Hieronder hebben we de trucs van Stickman Heroes: Battle Of Warriors verzameld, maar niet alleen dat. Alle Achievements, codes en trainers zullen op deze pagina worden weergegeven als en van zodra ze beschikbaar zijn.
Als je nieuwe geheimen of codes hebt gevonden en deze wilt delen, aarzel dan niet! We zijn altijd blij om ons materiaal met ander te kunnen integreren en het voor iedereen beschikbaar te maken.
Een spannend en uitdagend avontuur van superkosmische stickman-heldenRiprova Riprova

Riprova
Stickman Heroes: Battle Of Warriors is gepubliceerd op 05/06/2021 voor ANDROID / IPHONE. We zorgen ervoor dat de lijst met consoles waarvoor het spel in de loop van de tijd is gepubliceerd, wordt bijgewerkt als de trucs ook van toepassing zijn op nieuwkomers.
Ontdek veel Trucs, Tips en Strategieën voor Stickman Heroes: Battle Of Warriors (ANDROID / IPHONE): Bruikbare tips.
Na deze inleiding over het spel, volgen hier de trucs die we je beloofd hebben.