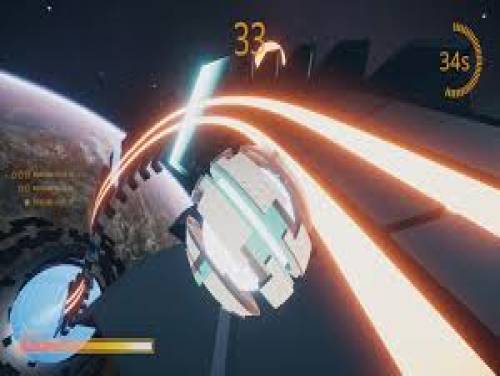 Welkom op de gerelateerde trucspagina van Super Impossible Road. We laten je al het materiaal zien dat we hebben gevonden, dit is een site die volledig is gewijd aan trucs en walkthroughs voor videospellen.
Het is misschien niet alles! Als je iets nieuws hebt gevonden, neem dan contact met ons op of reageer op dit artikel en we zullen je materiaal graag toevoegen aan het bestaande.
Super Impossible Road is een futuristisch snelkoppelingsracespel. De enige manier om vooruit te komen is door enorme sprongen te maken door de achtbaanachtige speedway. Deze riskante inhaalmanoeuvres kunnen je recht naar het hoofd brengen of je genadeloos in de leegte laten vallen.
Super Impossible Road is gepubliceerd op 06/22/2022 voor PC / PS4 / PS5 / SWITCH / XBOX ONE / XSX. We zorgen ervoor dat de lijst met consoles waarvoor het spel in de loop van de tijd is gepubliceerd, wordt bijgewerkt als de trucs ook van toepassing zijn op nieuwkomers.
Ontdek veel Trucs, Tips en Strategieën voor Super Impossible Road (PC / PS4 / PS5 / SWITCH / XBOX ONE / XSX): Bruikbare tips.
Voor jullie hebben we ook de lijst met de Achievements van dit spel beschikbaar gemaakt, met een automatisch vertaalde uitleg over hoe je ze kunt ontgrendelen.
De inleiding is voorbij. Hier zijn de trucs voor dit spel.