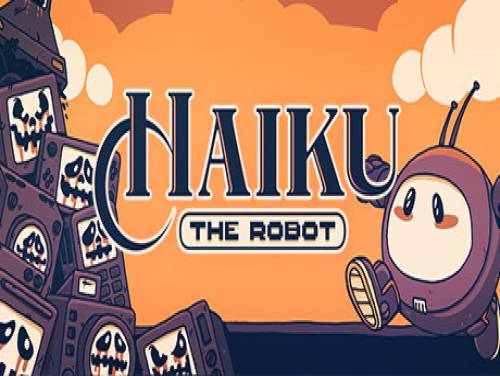 We laten je graag het videospelmateriaal zien dat we hebben verzameld voor Haiku, the Robot!
Het is misschien niet alles! Als je iets nieuws hebt gevonden, neem dan contact met ons op of reageer op dit artikel en we zullen je materiaal graag toevoegen aan het bestaande.
Duik in de diepten van een mechanische wereld in dit schattige avonturenverkenningsspel.Verken en vecht in een land vol corrupte robots en machines.Terwijl je op zoek bent naar antwoorden op de mysteries die je omringen.
Haiku, the Robot is gepubliceerd op 28/03/2022 voor PC. We zorgen ervoor dat de lijst met consoles waarvoor het spel in de loop van de tijd is gepubliceerd, wordt bijgewerkt als de trucs ook van toepassing zijn op nieuwkomers.
Ontdek veel Trucs, Tips en Strategieën voor Haiku, the Robot (PC): God-modus en supersnelheid.
We kunnen je daarenboven ook de Trainer voor dit spel aanbieden. Op een speciale toegewijde pagina kun je de Trainer van Haiku, the Robot downloaden, waarmee je nieuwe trucs kan ontgrendelen die anders niet kunnen worden ontgrendeld.
Onderaan deze pagina kan u de lijst lezen met de te bereiken Doelstellingen voor de bijbehorende consoles, samen met een kleine uitleg over hoe u deze kunt bereiken.
En hier zijn eindelijk de langverwachte trucs voor dit spel.