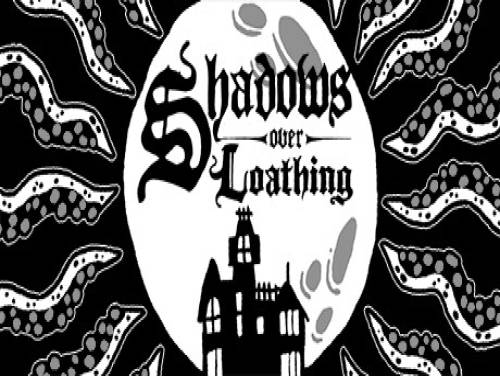 We presenteren u de Apocanow-pagina gewijd aan de trucs en geheimen van Shadows Over Loathing! Het bevat alle ontgrendelingen en strategieën om verder te komen in het spel, moeilijke delen te overwinnen en nieuwe delen van het spel te ontdekken.
Kent u andere trucs of heeft u ander materiaal? Stuur het ons zonder problemen! U kunt op dit artikel reageren of privé contact met ons opnemen en we zullen de pagina dan ook graag bijwerken met de inhoud van het materiaal dat u ons hebt gestuurd!
Shadows over Loathing - een avontuurlijke en komische RPG vol gangsters, monsters en mysteries.
Ons materiaal kan worden gebruikt met de volgende consoles: PC. Deze lijst wordt voortdurend bijgewerkt sinds PC of sinds wanneer het spel is uitgekomen.
Ontdek veel Trucs, Tips en Strategieën voor Shadows Over Loathing (PC): Spelsnelheid en onbeperkt vlees en xp.
Daarnaast kunt u voor Shadows Over Loathing ook een promotrainer van derden downloaden. Als het samen met het spel wordt uitgevoerd, kun je met deze trainer trucs activeren die je anders niet zou krijgen.
Onderaan deze pagina kan u de lijst lezen met de te bereiken Doelstellingen voor de bijbehorende consoles, samen met een kleine uitleg over hoe u deze kunt bereiken.
Na deze inleiding over het spel, volgen hier de trucs die we je beloofd hebben.