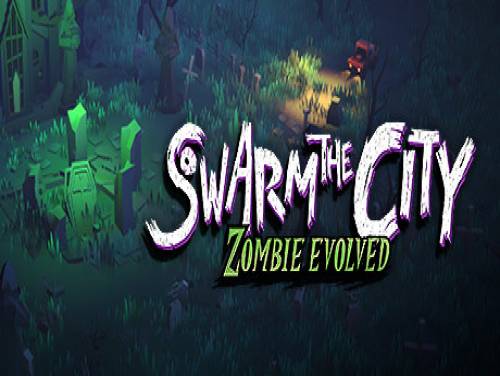 We zijn verheugd dit artikel te presenteren dat gewijd is aan de trucs en codes van Swarm the City: Zombie Evolved. Hier vindt u alle bronnen die onze redactie heeft gevonden op Swarm the City: Zombie Evolved, in het bijzonder, bovenop hetgeen dat geschreven staat, ook Trainers en Achievements.
Kent u nog andere? We zouden ze heel graag ontvangen, zodat we ze op de site kunnen publiceren en dit artikel kunnen bijwerken.
In Swarm the City ben jij Karr the Great, een duistere zombieheer.Je moet de zwakke punten tussen de menselijke steden vinden.Evolueer je zombieleger.Kies de beste strategie en infiltreer de steden totdat ze volledig disfunctioneren.
Ons materiaal kan worden gebruikt met de volgende consoles: PC. Deze lijst wordt voortdurend bijgewerkt sinds PC of sinds wanneer het spel is uitgekomen.
Ontdek veel Trucs, Tips en Strategieën voor Swarm the City: Zombie Evolved (PC): Spelsnelheid, onbeperkt uithoudingsvermogen en geen cooldown van vaardigheden.
Swarm the City: Zombie Evolved heeft ook een Promotrainer beschikbaar. Als je deze downloadt en uitvoert terwijl je speelt, kun je nieuwe functies krijgen, meestal extra trucs die op geen enkele andere manier kunnen worden verkregen.
Ook beschikbaar aan het einde van het artikel is de lijst met de Achievements van dit spel met een indicatie over hoe je ze kunt ontgrendelen.
Nu gaan we over om u de trucs te tonen na de inleiding die we zojuist geschreven hebben.