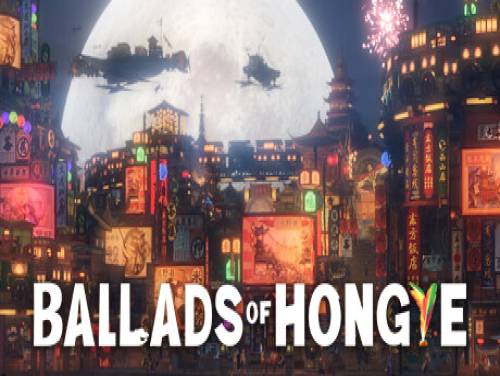 Welkom! Hieronder hebben we de trucs van Ballads of Hongye verzameld, maar niet alleen dat. Alle Achievements, codes en trainers zullen op deze pagina worden weergegeven als en van zodra ze beschikbaar zijn.
Als je andere ontgrendelingen of strategieën kent, aarzel dan niet om contact met ons op te nemen of commentaar te geven op het artikel. Je maakt het completer en nuttiger voor al de bezoekers.
Ballads of Hongye is een uniek strategiespel voor het bouwen van steden.Als lokale magistraat moet je zorgvuldig plannen en handelen om de verschillende uitdagingen in verschillende omgevingen te voltooien om het recht te verdienen om over het land te heersen.Bouw een bloeiende stad en blaas Hongye County nieuw leven in terwijl je een unieke geschiedenis ontdekt.
Ons materiaal kan worden gebruikt met de volgende consoles: PC. Deze lijst wordt voortdurend bijgewerkt sinds PC of sinds wanneer het spel is uitgekomen.
Ontdek veel Trucs, Tips en Strategieën voor Ballads of Hongye (PC): Spelsnelheid, goud en hout.
We hebben ook een trainer gevonden voor dit spel. Met dit computerprogramma kan je trucs aan het spel toevoegen die je op geen enkele andere manier kon krijgen en kan je deze tijdens het spelen activeren.
Onder de Trucs vind je ook de lijst met de Doelstellingen voor dit spel met een kleine uitleg over hoe je ze allemaal kunt bekomen.
En hier zijn eindelijk de langverwachte trucs voor dit spel.