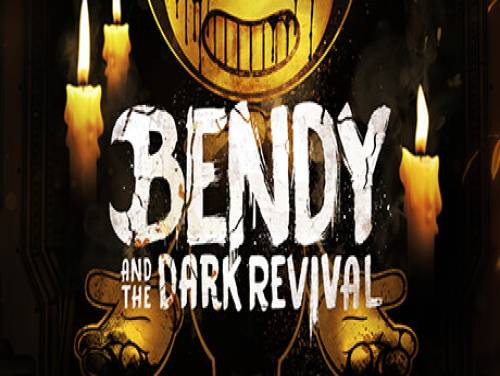 Hallo en welkom bij Apocanow. We presenteren het artikel over de trucs en codes van Bendy and the Dark Revival. We hopen dat het nuttig zal zijn en het u in staat zal stellen uw spelervaring te verbeteren.
Kent u nog andere? We zouden ze heel graag ontvangen, zodat we ze op de site kunnen publiceren en dit artikel kunnen bijwerken.
Bendy and the Dark Revival® is een first-person survival-horror die zich afspeelt in de engste tekenfilmstudio ooit.Ontdek de waarheid.Ren weg van de studio.Wees vooral bang voor de inktdemon... en overleef.
Alle informatie over de trucs in dit artikel is van toepassing op Bendy and the Dark Revival sinds 15/10/2022, op de consoles PC. De lijst wordt telkens bijgewerkt wanneer het spel wordt gepubliceerd voor een nieuwe console.
Ontdek veel Trucs, Tips en Strategieën voor Bendy and the Dark Revival (PC): God-modus, supersprong en spelsnelheid.
We kunnen je daarenboven ook de Trainer voor dit spel aanbieden. Op een speciale toegewijde pagina kun je de Trainer van Bendy and the Dark Revival downloaden, waarmee je nieuwe trucs kan ontgrendelen die anders niet kunnen worden ontgrendeld.
Onderaan de pagina vind je ook een lijst met de ontgrendelde doelstellingen in dit spel met een kleine gids. De lijst is in het Engels, maar we hebben ook een automatisch vertaalde versie toegevoegd om het begrijpen te vergemakkelijken.
Bedankt voor het lezen van deze korte inleiding. Laten ons nu de trucs voorstellen.