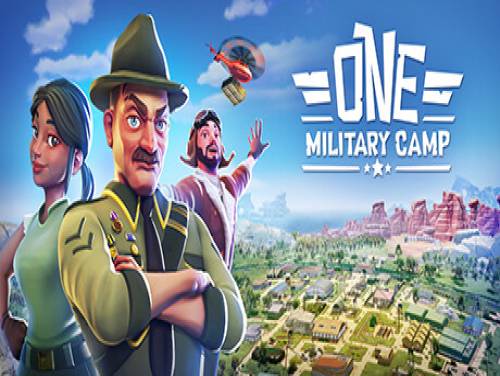 Welkom! Hieronder hebben we de trucs van One Military Camp verzameld, maar niet alleen dat. Alle Achievements, codes en trainers zullen op deze pagina worden weergegeven als en van zodra ze beschikbaar zijn.
Kent u andere trucs of heeft u ander materiaal? Stuur het ons zonder problemen! U kunt op dit artikel reageren of privé contact met ons opnemen en we zullen de pagina dan ook graag bijwerken met de inhoud van het materiaal dat u ons hebt gestuurd!
Zet je militaire kamp op, beheer de financiën en rekruteer de beste kandidaten door ze op te leiden tot elitespecialisten.Stuur ze op speciale missies naar elke locatie om voor eens en voor altijd vrede te krijgen!
We hebben materiaal geldig voor PC. De lijst met consoles is voortdurend bijgewerkt sinds 02/02/2023, de datum waarop One Military Camp werd gepubliceerd.
Ontdek veel Trucs, Tips en Strategieën voor One Military Camp (PC): Megageld, spelsnelheid en supereenheden.
One Military Camp heeft ook een Promotrainer beschikbaar. Als je deze downloadt en uitvoert terwijl je speelt, kun je nieuwe functies krijgen, meestal extra trucs die op geen enkele andere manier kunnen worden verkregen.
Onderaan deze pagina kan u de lijst lezen met de te bereiken Doelstellingen voor de bijbehorende consoles, samen met een kleine uitleg over hoe u deze kunt bereiken.
En hier zijn eindelijk de langverwachte trucs voor dit spel.