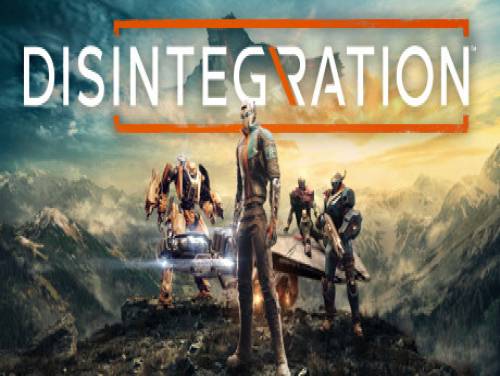 Hallo! Het is een genoegen om u op onze site te vinden. Deze pagina bevat alle trucs en codes die we hebben kunnen vinden voor Disintegration.
Het is misschien niet alles! Als je iets nieuws hebt gevonden, neem dan contact met ons op of reageer op dit artikel en we zullen je materiaal graag toevoegen aan het bestaande.
Desintegratie is een sci-fi shooter in de subjectieve, met elementen van de strategie in real time. Pilot een Graviciclo zwaar bewapend, terwijl je leid je troepen op de grond; hij wordt geconfronteerd met een hele single-player campagne en enkele hectische multiplayer-modi.
Ons materiaal kan worden gebruikt met de volgende consoles: PC / PS4 / XBOX ONE. Deze lijst wordt voortdurend bijgewerkt sinds PC / PS4 / XBOX ONE of sinds wanneer het spel is uitgekomen.
Ontdek veel Trucs, Tips en Strategieën voor Disintegration (PC / PS4 / XBOX ONE): Geen reload, Super Schade.
In de volgende walkthroughspagina van Disintegration kan je de verzameling video's zien die op YouTube zijn aangegemaakt en die we hebben gekozen om je stap voor stap de voltooiing van dit spel te laten zien. Dankzij deze zul je in staat zijn om de blokkades te overwinnen en ook te begrijpen hoe een professional speelt om te leren.
Als je echt veel trucs wilt voor Disintegration, is het je geluksdag! We hebben een Trainer beschikbaar die, eenmaal gedownload en uitgevoerd tijdens het spel, je veel trucs zal laten ontgrendelen. De lijst met ontgrendelde trucs vind je verderop.
Ook beschikbaar aan het einde van het artikel is de lijst met de Achievements van dit spel met een indicatie over hoe je ze kunt ontgrendelen.
Na deze inleiding over het spel, volgen hier de trucs die we je beloofd hebben.