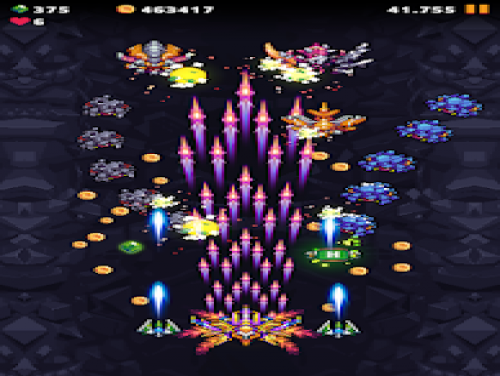 We presenteren u de Apocanow-pagina gewijd aan de trucs en geheimen van Galaxy Shooter - Falcon Squad Premium! Het bevat alle ontgrendelingen en strategieën om verder te komen in het spel, moeilijke delen te overwinnen en nieuwe delen van het spel te ontdekken.
Als je andere ontgrendelingen of strategieën kent, aarzel dan niet om contact met ons op te nemen of commentaar te geven op het artikel. Je maakt het completer en nuttiger voor al de bezoekers.
Vernietig de kwaadaardige aliens en word de meester van de melkweg met dit klassieke schietspel!Riprova Riprova

Riprova
Alle informatie over de trucs in dit artikel is van toepassing op Galaxy Shooter - Falcon Squad Premium sinds 05/05/2021, op de consoles ANDROID / IPHONE. De lijst wordt telkens bijgewerkt wanneer het spel wordt gepubliceerd voor een nieuwe console.
Ontdek veel Trucs, Tips en Strategieën voor Galaxy Shooter - Falcon Squad Premium (ANDROID / IPHONE): Bruikbare tips.
Bedankt voor het lezen van deze korte inleiding. Laten ons nu de trucs voorstellen.