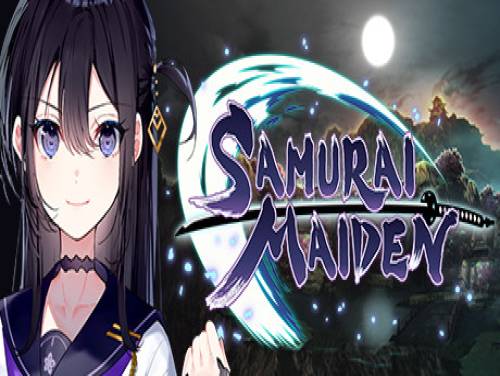 We zijn verheugd dit artikel te presenteren dat gewijd is aan de trucs en codes van SAMURAI MAIDEN. Hier vindt u alle bronnen die onze redactie heeft gevonden op SAMURAI MAIDEN, in het bijzonder, bovenop hetgeen dat geschreven staat, ook Trainers en Achievements.
Kent u andere trucs of heeft u ander materiaal? Stuur het ons zonder problemen! U kunt op dit artikel reageren of privé contact met ons opnemen en we zullen de pagina dan ook graag bijwerken met de inhoud van het materiaal dat u ons hebt gestuurd!
Een jonge vrouw uit de 21e eeuw met scherp zwaardvechten bevindt zich in Honnō-ji tijdens de Sengoku-periode!Samen met een drietal nieuwe ninjavrienden racet hij door de onderwereld onder Honnō-ji, waarbij hij elke keer oog in oog komt te staan ​​met woedende lijken!
SAMURAI MAIDEN is gepubliceerd op 08/11/2022 voor PC / PS5 / PS4 / SWITCH. We zorgen ervoor dat de lijst met consoles waarvoor het spel in de loop van de tijd is gepubliceerd, wordt bijgewerkt als de trucs ook van toepassing zijn op nieuwkomers.
Ontdek veel Trucs, Tips en Strategieën voor SAMURAI MAIDEN (PC / PS5 / PS4 / SWITCH): Bruikbare tips.
We hebben ook een trainer gevonden voor dit spel. Met dit computerprogramma kan je trucs aan het spel toevoegen die je op geen enkele andere manier kon krijgen en kan je deze tijdens het spelen activeren.
Voor jullie hebben we ook de lijst met de Achievements van dit spel beschikbaar gemaakt, met een automatisch vertaalde uitleg over hoe je ze kunt ontgrendelen.
En hier zijn eindelijk de langverwachte trucs voor dit spel.