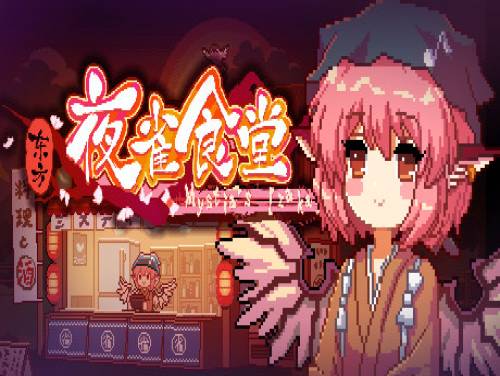 Welkom bij het artikel op deze site over de trucs en ontgrendelaars van Touhou Mystia's Izakaya. Alle geheimen die we over dit spel weten, zijn op deze pagina geschreven.
Als je andere ontgrendelingen of strategieën kent, aarzel dan niet om contact met ons op te nemen of commentaar te geven op het artikel. Je maakt het completer en nuttiger voor al de bezoekers.
Een gloednieuwe pixelart-restaurantsimulator gebaseerd op het Touhou-project!Speel als Mystia, de eigenaar van een kleine izakaya.Verzamel overdag ingrediënten, bevredig klanten 's nachts, leer recepten van bekende personages en word de beste izakaya-eigenaar van heel Gensokyo!
Ons materiaal kan worden gebruikt met de volgende consoles: PC. Deze lijst wordt voortdurend bijgewerkt sinds PC of sinds wanneer het spel is uitgekomen.
Ontdek veel Trucs, Tips en Strategieën voor Touhou Mystia's Izakaya (PC): Onbeperkte items en geld en spelsnelheid.
Wil je veel trucs en wil je dat ze effectief zijn? Dan moet je de Trainer van Touhou Mystia's Izakaya proberen die beschikbaar is op deze site. Download hem en voer hem uit terwijl je speelt: het zal je toelaten nieuwe trucs te ontgrendelen die anders niet kunnen worden ontgrendeld.
Onderaan deze pagina kan u de lijst lezen met de te bereiken Doelstellingen voor de bijbehorende consoles, samen met een kleine uitleg over hoe u deze kunt bereiken.
Na deze inleiding over het spel, volgen hier de trucs die we je beloofd hebben.